Looking for the best email verification API? Looking for real-time email verification software with 24*7 customer support? Then look into our NeverBounce review. Also, grab NeverBounce Coupon Code to claim extra benefits on your plan.
NeverBounce Coupon Code & Discounts
Now get up to 20% off on your NeverBounce plan. Best offers available on NeverBounce monthly and anuual plans. Up to 20% discount using NeverBounce coupon code.
20% OFF on NeverBounce Annual Plans
Save 20% money on your neverbounce annual plans. Use the deal and grab the offer.
What is NeverBounce?
NeverBounce is a real-time email verification service that identifies all the invalid emails list and it also cleans your list. It is an Application programming interface that validates billions of emails within no time.
NeverBounce has customers all around the globe. They are the leading in the market when it comes to mail verification. They started this as an internal tool for their agency. Now, this has become a trusted tool by over 125,000 users to verify email data. There are 4 four values that make NeverBounce to be in the first place.
Accuracy
speed
Price
Customer Support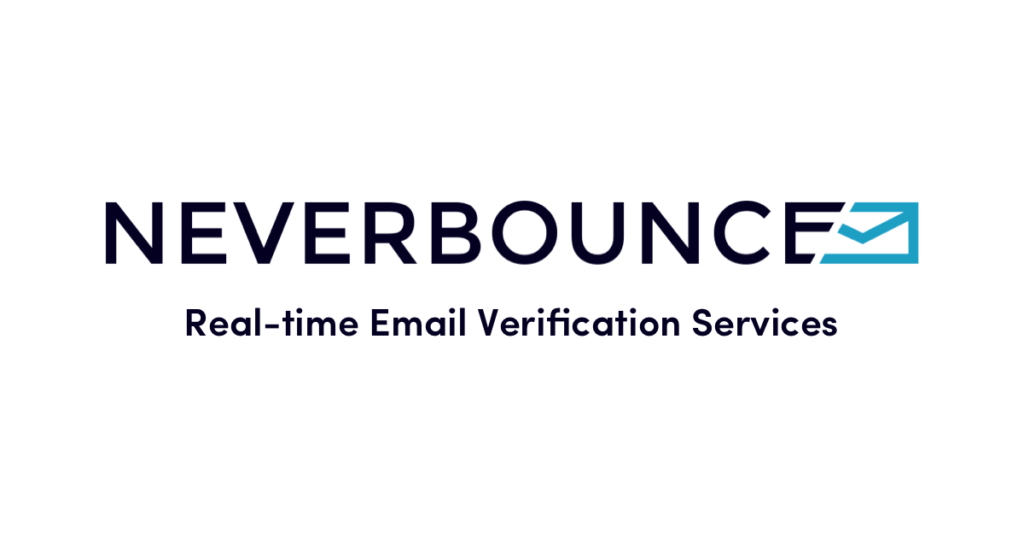 Three solutions with one goal Using NeverBounce
Bulk Email cleaning: clean and Verify your email lists for the perfect send. Upload any sized list or connect to over 85 integrations.

Upload your existing list.
Download your fresh, new, and clean list.
You will Deliver up to 99% of your emails for sure.

Real-Time Email Verification: You can verify customer emails directly at the point of entry. It is so easy to add Verify to your lead pages, registration forms, or wherever emails are collected.
Automate your email list cleaning: Connect your email provider to our network for automated cleaning, ensuring accurate and up-to-date data around the clock. For more info about the product click here
NeverBounce Pricing & Plans
NeverBounce Pay As You Go Plans
| Emails | Price per email |
| --- | --- |
| up to 10,000 | $0.008 |
| up to 100,000 | $0.005 |
| up to 250,000 | $0.004 |
| up to 1,000,000 | $0.003 |
| over 1,000,000 | Contact Team |
NeverBounce Sync (Automated Cleaning) Yearly Pricing
| Emails | Price Per Month |
| --- | --- |
| up to 1,000 | $8.00 |
| up to 10,000 | $39.00 |
| up to 50,000 | $79.00 |
| up to 100,000 | $127.00 |
| up to 250,000 | $199.00 |
| up to 500,000 | $399.00 |
| up to 1,000,000 | $799.00 |
| over 1,000,000 | Contact Team |
NeverBounce Sync (Automated Cleaning) Monthly Pricing
| Emails | Price Per Month |
| --- | --- |
| up to 1,000 | $10.00 |
| up to 10,000 | $49.00 |
| up to 50,000 | $99.00 |
| up to 100,000 | $159.00 |
| up to 250,000 | $249.00 |
| up to 500,000 | $499.00 |
| up to 1,000,000 | $999.00 |
| over 1,000,000 | Contact Team |
For more deals on similar products click here
Similar Posts: